15.06.2021
Port Baku, WEIG and Trammo have signed a Memorandum of Understanding.
A Memorandum of Understanding has been signed between "Baku International Sea Trade Port" CJSC (aka Port of Baku) Trammo Inc., and "Wondernet Express Investment Group", which owns and operates the Batumi Multimodal Fertilizer Terminal.
According to the document, both sides intend to expand cooperation in the field of transport, logistics and information exchange to accelerate the export of urea, sulfur and other minerals from Central Asia in order to further increase the potential of the Trans-Caspian International Transport Corridor (the Middle Corridor). It was also agreed to establish a digital connection between the Fertilizer Terminal, which is under construction at the Port of Baku and the Batumi Multimodal Fertilizer Terminal, which was put into operation today in Batumi, for accurate transmission of cargo and wagon data.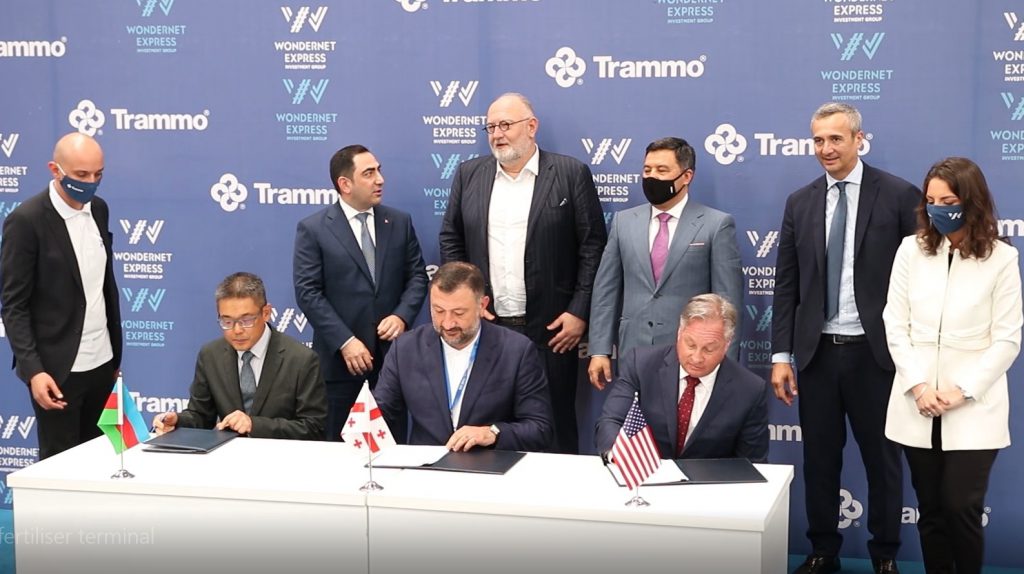 Tags: BatumiPort, Memorandum, PortBaku, SeaPortBatumi, WEIG, WondernetExpress